Our product is the world's first approved microbiome-based therapy for the treatment of recurrent and refractory Clostridioides difficile infection.
Our product is the first microbiome-based therapy approved as a biological in the world. The product's formulation includes encapsulated freeze-dried for oral delivery and syringe frozen for colonoscopy and enema delivery. We anticipate the encapsulated product to be available through hospitals and pharmacies shortly.
The product is manufactured in a GMP facility, following a rigorous, quality controlled screening, and donation process. It is currently supplied to hospitals and clinics throughout Australia and can be administered by healthcare professionals. BiomeBank anticipates providing the healthcare prescribed product through pharmacies and is also seeking market authorisation in multiple countries throughout the world.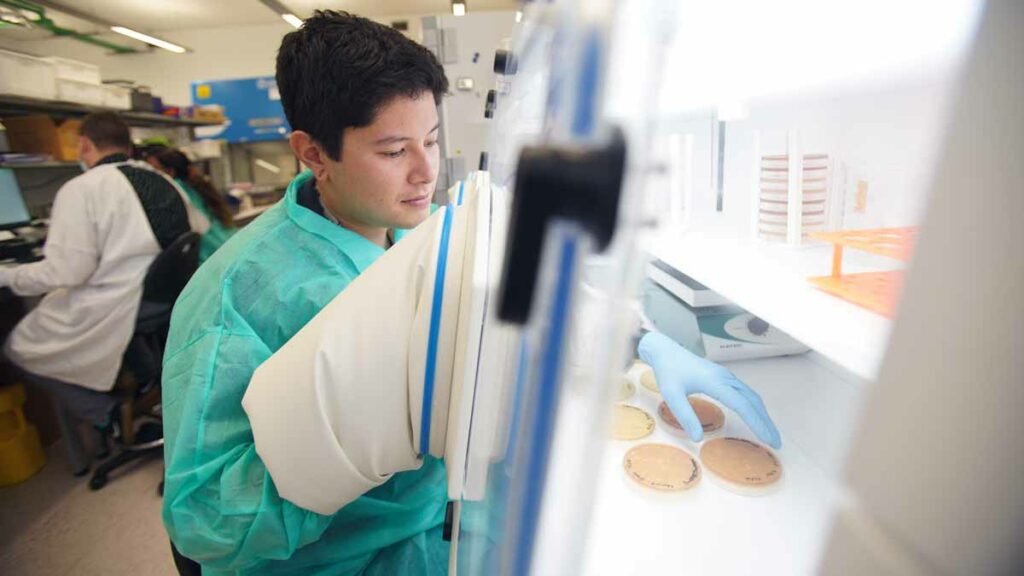 Results Backed By Science
Published clinical studies have shown that Microbiome-based therapies are effective at treating chronic disease by restoring a patient's gut microbial ecology. This has traditionally been done by Faecal Microbiota Transplantation (FMT) which involves transplanting the microbial community from a healthy donor into a person with chronic disease.
Current Treatments
Clinical studies have repeatedly demonstrated that by using
FMT, the gut ecology from a healthy donor can be transplanted into a patient suffering from recurrent 
clostridioides difficile
infection, a condition which causes severe diarrhoea and is becoming more common due to the widespread use of antibiotics. Studies have shown that microbial restoration can prevent recurrent
C.difficile
 infection in 81% – 96% of patients far exceeding the outcomes from the standalone use of antibiotics.
Current Treatment (Antibiotics) vs Faecal Microbial Transplantation (FMT)
Microbiome-based therapies are currently being studied as a treatment for other chronic diseases such as ulcerative colitis, Crohn's disease,  and Irritable Bowel Syndrome (IBS). 
In a randomised clinical trial published in JAMA, BiomeBank's Chief Medical Officer Dr Samuel Costello and team demonstrated that FMT can induce clinical remission in patients with mild to moderate Ulcerative Colitis. A recent study in Lancet further demonstrated the role of microbiome-based therapies in treating ulcerative colitis (Haifer et al. 2022 Lancet)  
Fecal Microbiota Transplantation on 8-Week Remission in Patients With Ulcerative Colitis
Order our products directly from us.
Get in touch with our team by filling out the form below. 
*for healthcare professional use only